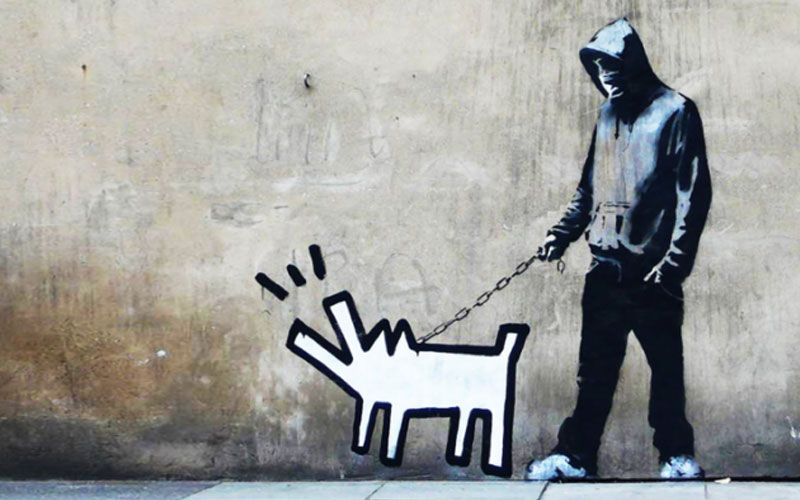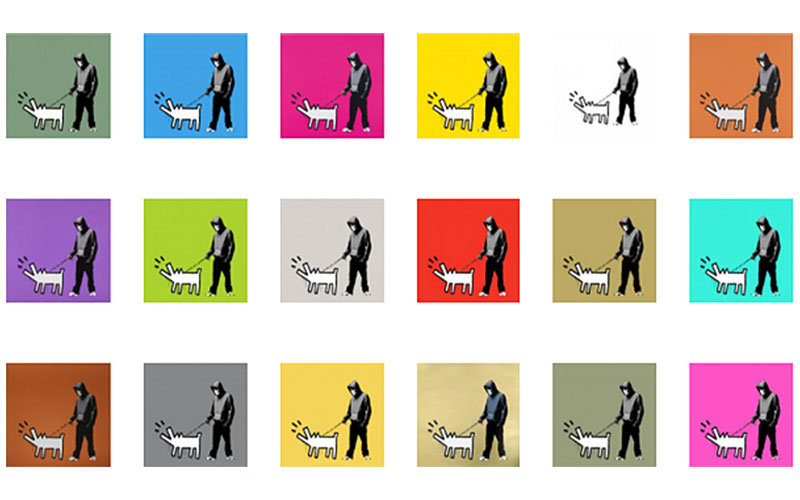 Jahr / Year:
2010

 |  Material:

Paper / Wall
Das Wandbild erschien im Stadtteil Camberwell Southwark im Süden Londons, bevor es zu Banksys letztem veröffentlichten Druck 2010 wurde. Kurz nachdem der Künstler seine Arbeit vollendet hatte, wurde sie mit einer Plexiglasscheibe versehen, um sie vor Diebstahl und Verunstaltungen anderer Straßenkünstler zu schützen.
Der Hund, als bester Freund des Menschen, wird hier zur Waffe. Das Motiv ist eine Homage an den Barking Dog von Keith Haring.
This mural appeared in the Southern London district of Camberwell Southwark. Banksy executed this street art throw-up before it became his last publicly released print in 2010. After the street piece was left, it was quickly covered in perspex glass to protect it from theft and defacement by other taggers and street artists.
The dog, which pays tribute to street artist Keith Haring's 'Barking Dog', is a man's best friend and in this case, it acts as the man's weapon.