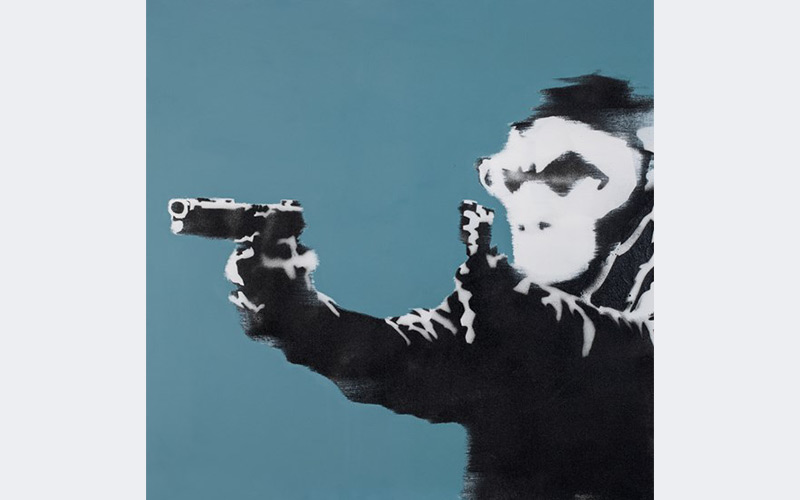 Jahr / Year:
2003

  |  Material:

Canvas
In Banksys Welt sind Affen ein wiederkehrendes Motiv.
Eine zukünftige Möglichkeit für "Don't Laugh": Die Affen sind "Planet der Affen: Prevolution" einen Schritt nähergekommen. Sie tragen Feuerwaffen – Waffen, die laut Anthropologen von Menschen schon lange bevorzugt werden.
Monkeys are recurring motif in Banksy's world.
Another future possibility for "Don't Laugh": Apes have now moved one step closer to "Rise of the Planet of the Apes", wielding firearms, weapons long favored by humans, according to anthropologists.