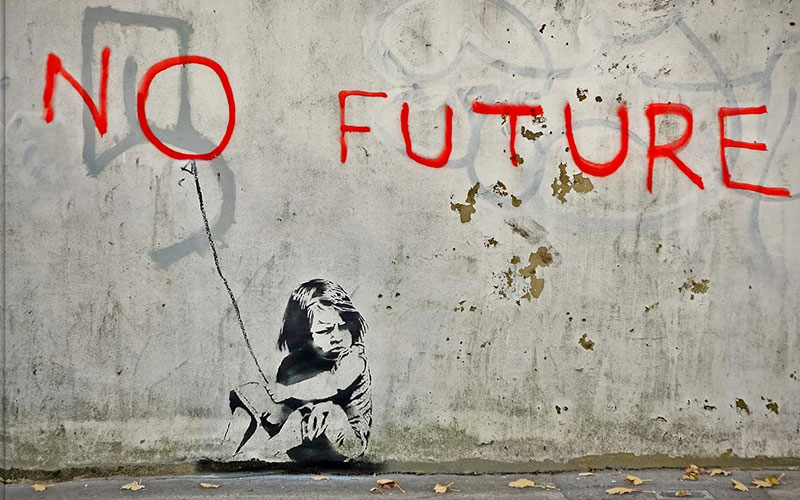 Dieses Graffiti erschien 2010 an der Mauer eines Privathauses in Southampton, England. Nur eine Woche nach seiner Entdeckung wurde es bereits wieder übermalt.
Ein kleines Kind sitzt zusammengekauert auf der Straße mit einem Luftballon in der Hand. Das Rund des Ballons formt das "O" im Schriftzug "No Future" (ohne Zukunft).
This mural appeared on the wall of a private home in Southampton, England in 2010. It was painted over just one week after discovery. This mural depicts a child sitting on the pavement holding a red balloon, which forms the 'o' of the phrase "no future".